Micro/Nano Biomechanical Characterization Lab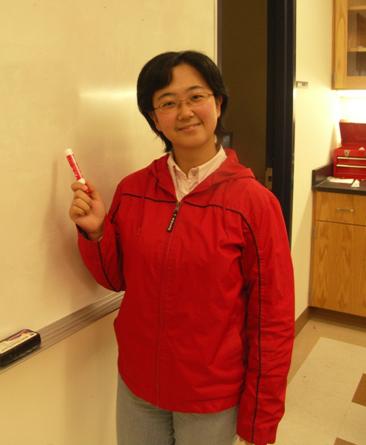 Xin Wang

PhD Candidate, Department of Mechanical Engineering

Email: wang.xin1@husky.neu.edu
Education
M. S., Solid mechanics, 2008
Tianjin University, Tianjin, China
B. S., Engineering mechanics, 2006
Tianjin University, Tianjin, China

---
Research Interests
Investigation of the mechanics of microbial adhesion and subsequent aggregation: Bacterial aggregation is in fact a complex interplay between physics, chemistry, and micro- and nano-mechanics, in which the nature of intersurface forces and the subsequent mechanics of adhesion-aggregation is by and large ignored. AFM is used to do the bacterial surface characterization. The finial aim is to draw a groundbreaking correlation between micro-scale cell surface properties and the macro-scale microbial mobility in porous media.
Mechanical characterization of the glycoprotein mucin on Cancer cells and its correlation with resistance against drug delivery: Efficacy of drug delivery to typical tumor cells is oftentimes declined due to the thick dendritic network of oligosaccharide mucin chains that forms mechanical barrier against the invading drug-delivery microcapsules. Mechanical characterization of tumor cell is reported by using AFM indentation. Data obtained will facilitate the optimization of drug delivery systems such as liposomes.
Mechanical property of electrospun micro-fibers: The mechanical behavior of an electrospun fiber mesh membrane depends predominantly on the persistence length and crosslink density which is ultimately determined by the inter-fiber adhesion strength. Direct adhesion measurement is done by using AFM. Mechanical deformation of the fibers as a result of coupled bending-stretching and surface forces, and the external load at the critical "pull-in" and "pull-off", are analyzed using linear elasticity and the adhesion mechanical model.
---