Robin Hillyard M.A. (Oxon), Ph.D. (Cantab)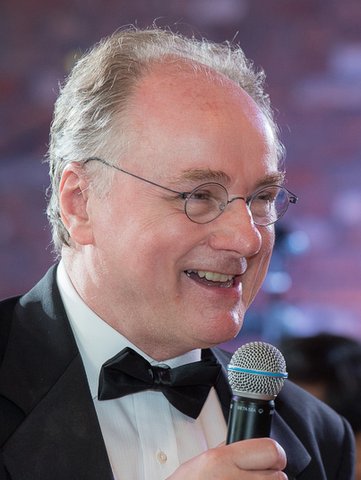 Associate Teaching Professor
Multidisciplinary Graduate Engineering
College of Engineering, Northeastern University, Boston, MA 02115
Phone: 617-373-3972

Communications
Slack
I set up a Slack workspace for each class that I teach. This is the primary mechanism for you to communicate with me or the TAs! You can ask me questions at any time of day or night (but I likely won't respond immediately during the night!) I will send you the URL and/or invitation to join during the first week. When you join, please update your profile to include your full name and, if appropriate, which section you are in (important). Slack is appropriate for most communication between us and has the benefit of allowing the TAs (or other students) in on the conversation. Normal questions about assignments, projects, exams, etc. should be asked in the #assignments... channel. Anything really general should be asked in the #general channel. Only use our private, direct channel if there's something that you really want to ask confidentially. If I react with a thumbs down, it means I want you to ask the question again in a public channel.
Email
Email is for more formal communication, especially anything which has a direct bearing on your grade. It is less immediate and therefore not suitable for anything urgent. I do get a lot of email so if I don't respond within a few days, it's OK to follow up with another request. You must use a subject line something like the following: INFO6205-01: subject as appropriate. This applies especially if you email me after the semester is over, as I usually need to know when (and which section) you were in before I can answer any questions.
Asking questions before or after class
Please understand that I don't know everyone's name and I can't always remember every conversation. That's why I will often ask you to send me email (or use Slack) to remind me of the conversation.
Office Hours
Since the pandemic, I have been doing a mix of in-person and zoom-based office hours. If you want to see me in person, please consult my office hours (see my current schedule) and tell me (using Outlook Calendar Event) when you want to come. You should be able to see if I'm free at that time. If that's not possible for some other reason, I will respond and make a counter-proposal. Please don't ask me to suggest a time. If you want an online meeting, just click the radio button labeled "Teams Meeting." If there is no receptionist on the fifth floor of Dana, therefore you will have no elevator access to the 5th floor. If this is the case, the procedure is: (1) DM me via Slack to say you're coming up; (2) take the elevator to the 4th floor; (3) walk up the stairs (turn left out of the elevator) to the 5th floor and I will let you in.
You can also just drop in during my posted office hours but it does make sense to give me heads up using Slack (just tell me when you wish to arrive). This saves you a trip if I'm busy with another student or if I'm out of my office for any reason. You can also see me in my office (or online) at any other time, provided that you arrange it with me (via Slack) in advance.
Teaching
Spring 2023
I am teaching four classes:
CSYE7200

INFO6205

Schedule
Top Hat
I have used TopHat in INFO6205 classes in the past to increase and encourage class participation.
Academic Integrity
This topic is extremely important. Standards of academic integrity have dropped due to the many ways that you can find the answers to questions on the internet. I do my best to make this hard, but your ingenuity makes it a challenge for me and the T/As. But, I put it to you that you are spending quite a bit of money on a class and, if you're going to learn from it, you must do the assignments and quizzes yourself!. Actually, I understand that you will discuss the assignments with your friends--but what you submit must be your own work! The project is for you to collaborate. But only with your teammates!
Collaboration during an exam is the most serious of all offenses and, if I catch you, you will most probably receive an F grade for the class. Yes, I do know the devastation that this can inflict on your career, especially if you were about to graduate and start your practical training. Make sure that you really have weighed the risk/reward of any such action before the exam. Once the exam is over and I discover the cheating, no amount of pleading will get me to change my mind. Be warned!
Please be sure to take a look at Northeastern's policy on Academic Integrity.
Blogs and Internet Resources
Academic Background
Undergraduate

University College, Oxford University, United Kingdom: Engineering Science (matriculated 1969); BA (MA) First-class Honours

Graduate

Trinity Hall, Cambridge University, United Kingdom: Computer Science (1978); Ph.D Dimensions and Tolerances in Shape Design
Talks
Service
College of Engineering
General
Research
Recent Papers
Huskysort

Much of the copious literature on the subject of sorting has concentrated on minimizing the number of comparisons and/or exchanges/copies. However, a more appropriate yardstick for the performance of sorting algorithms is based on the total number of array accesses that are required (the "work"). For a sort that is based on divide-and-conquer (including iterative variations on that theme), we can divide the work into linear, i.e. O(N), work and linearithmic, i.e. O(NlogN), work. An algorithm that moves work from the linearithmic phase to the linear phase may be able to reduce the total number of array accesses and, indirectly, processing time. This paper describes an approach to sorting which reduces the number of expensive comparisons in the linearithmic phase as much as possible by substituting inexpensive comparisons. In Java, the two system sorts are dual-pivot quicksort (for primitives) and Timsort for objects. We demonstrate that a combination of these two algorithms can run significantly faster than either algorithm alone for the types of objects which are expensive to compare. We call this improved sorting algorithm Huskysort.
Publishing
Open Source Projects
Scala
Java
Links
---
Colophon
Last updated: Mar 22nd 2023
Visit again:
http://www.coe.neu.edu/~rhillyard