---
Dr. GEORGE G. ADAMS
COLLEGE OF ENGINEERING DISTINGUISHED PROFESSOR
PROFESSOR OF MECHANICAL AND INDUSTRIAL ENGINEERING
203 Snell Engineering Center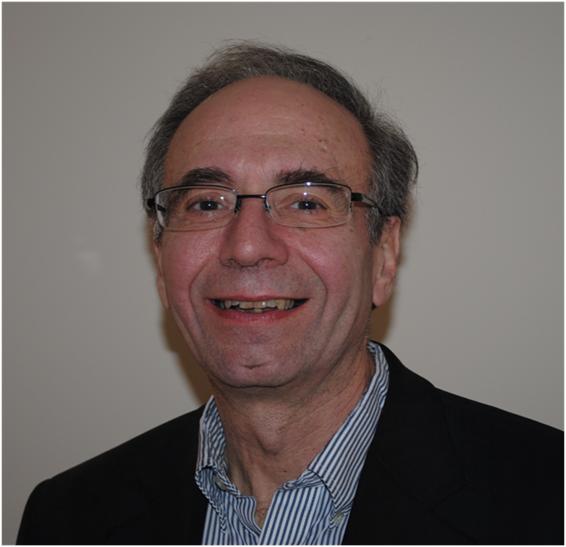 Fall Semester Conference Hours (Starting Sept. 6): Tuesdays 3:00-4:30, Thursdays 10:15-11:45, or by Appointment or Drop-In. Biographical Sketch Dr. George G. Adams is College of Engineering Distinguished Professor in the Mechanical and Industrial Engineering Department (Affiliated Appointments in Electrical and Computer Engineering and with Civil and Environmental Engineering) at Northeastern University where he has served on the faculty since 1979. His areas of expertise are in contact mechanics and tribology; MicroElectroMechanical Systems (MEMS), especially RF MEMS switches and micromirrors; nano-mechanics (including materials characterization, adhesion, and mechanical and electrical contacts); and the dynamic response of structures to moving loads (including friction-induced vibrations and other instabilities). He has published over 100 refereed journal papers and has had numerous research grants and contracts with government and industry.
George received his B.S. in Mechanical Engineering from Cooper Union in 1969, and his M.S. and Ph.D. in Mechanical Engineering (Applied Mechanics) from the University of California at Berkeley in 1972 and 1975 respectively. Dr. Adams then became an Assistant Professor of Mechanical Engineering at Clarkson University in Potsdam, New York, and a Research Associate at the IBM Research Laboratory in San Jose, California, prior to joining Northeastern University in 1979. He has served as an Associate Editor for numerous journals and co-founded and served as the first chair of the Contact Mechanics Technical Committee of the Tribology Division of ASME. He is a Fellow of the ASME and the STLE.
Complete resume in pdf.


Office Information
Education
Cooper Union, New York, NY, Mechanical Engineering, B.S., June 1969
University of California, Berkeley, CA, Mechanical Engineering, M.S., March 1972
University of California, Berkeley, CA, Mechanical Engineering, Ph.D., June 1975
Research in Applied Mechanics and Tribology
Graduate Students
Recent Students (Advised and Co-Advised)
Dan Hu
Fouad Oweiss
Ryan Hennessy
Yu-Chiao Wu
Huiyan Pan
Anirban Basu
Aneesh Bendre
Hassan Eid
Nikhil Joshi
Peter Ryan
Palaniappan Nagappan
Juan Aceros
Lei Chen
Yan Du
Zhijun (Jim) Guo
Andy Pamp
Asri Onur Sergici
Jeff Johnson
Kurt Joudrey
Kodwo Dadzie
Patricia Nieva
Nazif Mohd Azhar
Ozgur Taylan Sari
Mikhail Nosonovsky
Koray Safak
Terrence G. Barnes
Ruyue Wu
Andronicos Phylactopoulos
Thieu Q. Truong
Jonathan F. Maher
Publications
Professional Activities
Teaching
Links to Professional Organizations and Journals
University Links
Other Links
---